Superior Quality at Up to
8x Better Price
"Superior Quality at Up to
8x Better Price

"

"Hanso cuts up to 5 middleman and their profit margins from the outdoor pergola kits supply chain - bringing you scandinavian home luxury straight from the manufacturer at 8 times the better price."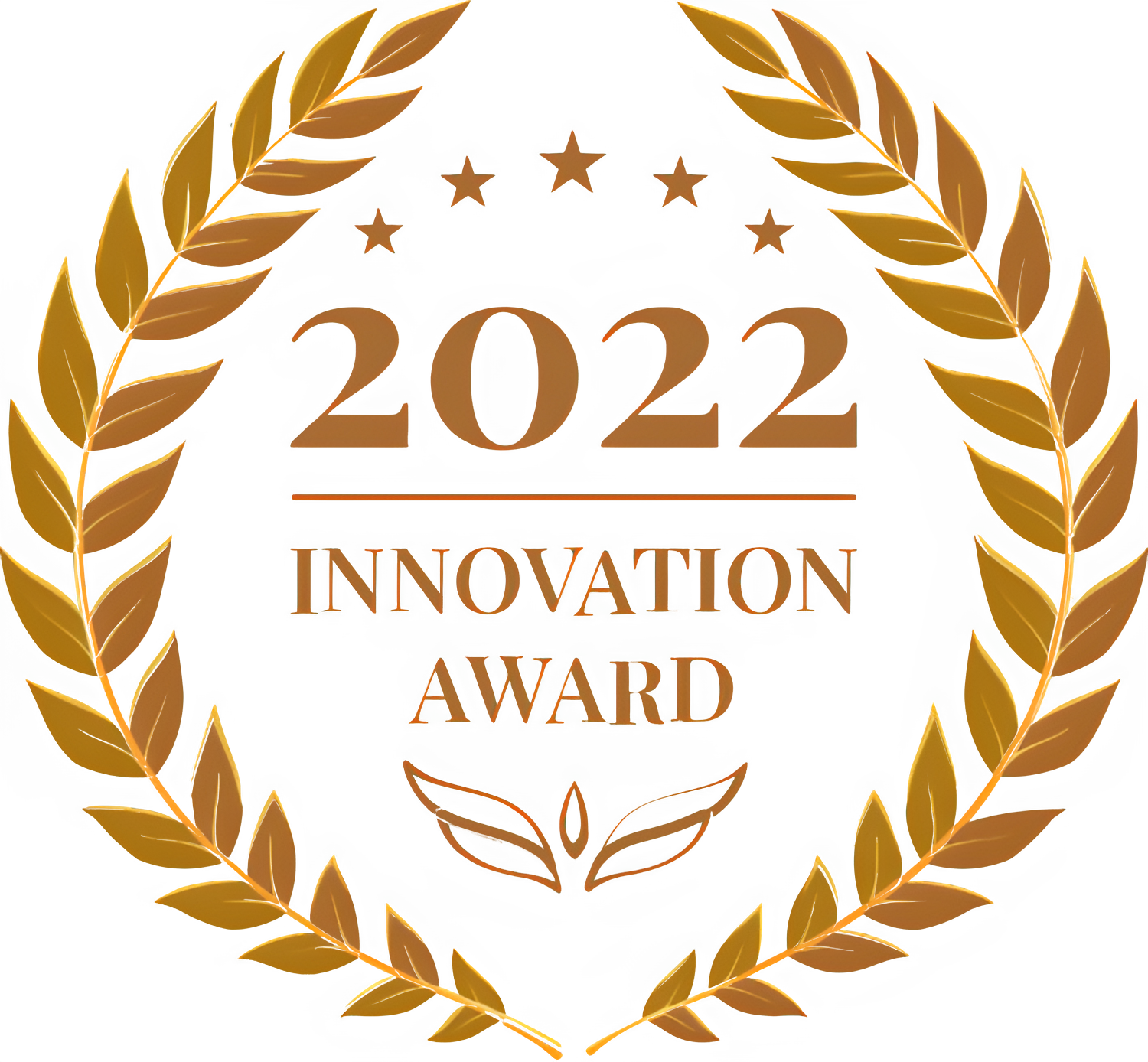 Your New
Luxury Oasis at Your Backyard
Cozy family weekends outdoors, or a chilled evening with friends. Have some mates for a BBQ, spoil a loved one with a romantic dinner outdoors, or simply sit with a cup of coffee and enjoy being in the moment. With Hanso affordable pergola kit in your life, it's time to live the luxury you've always wanted.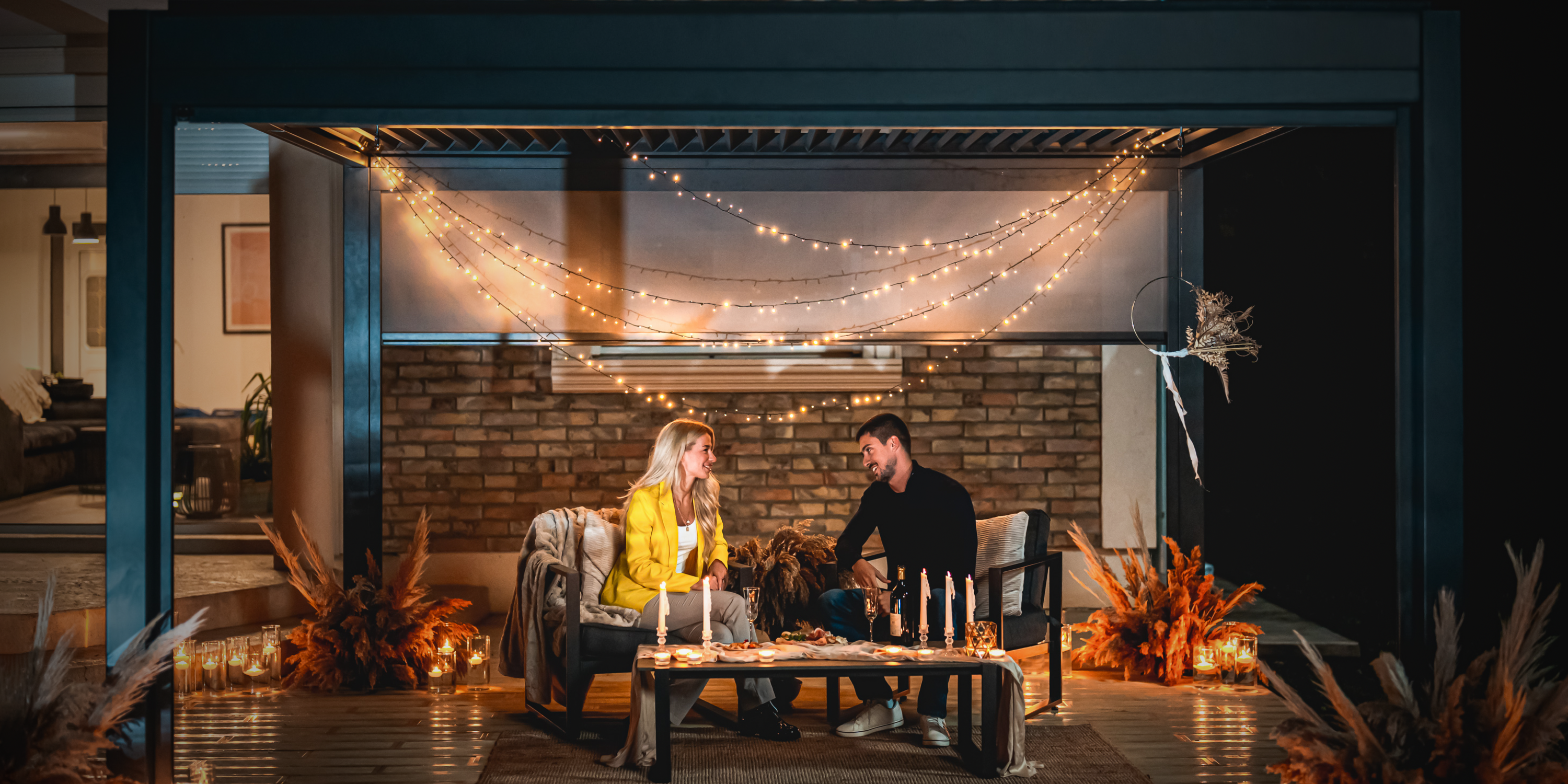 Your New
Family & Friends Entertainment Palace
Entertain. Laugh. Enjoy. Having an outdoor pergola gives you the freedom to live your best life and enjoy it with family and friends.
Sunny Weekends With Kids

BBQ Days With Your Friends

Relaxing with the Family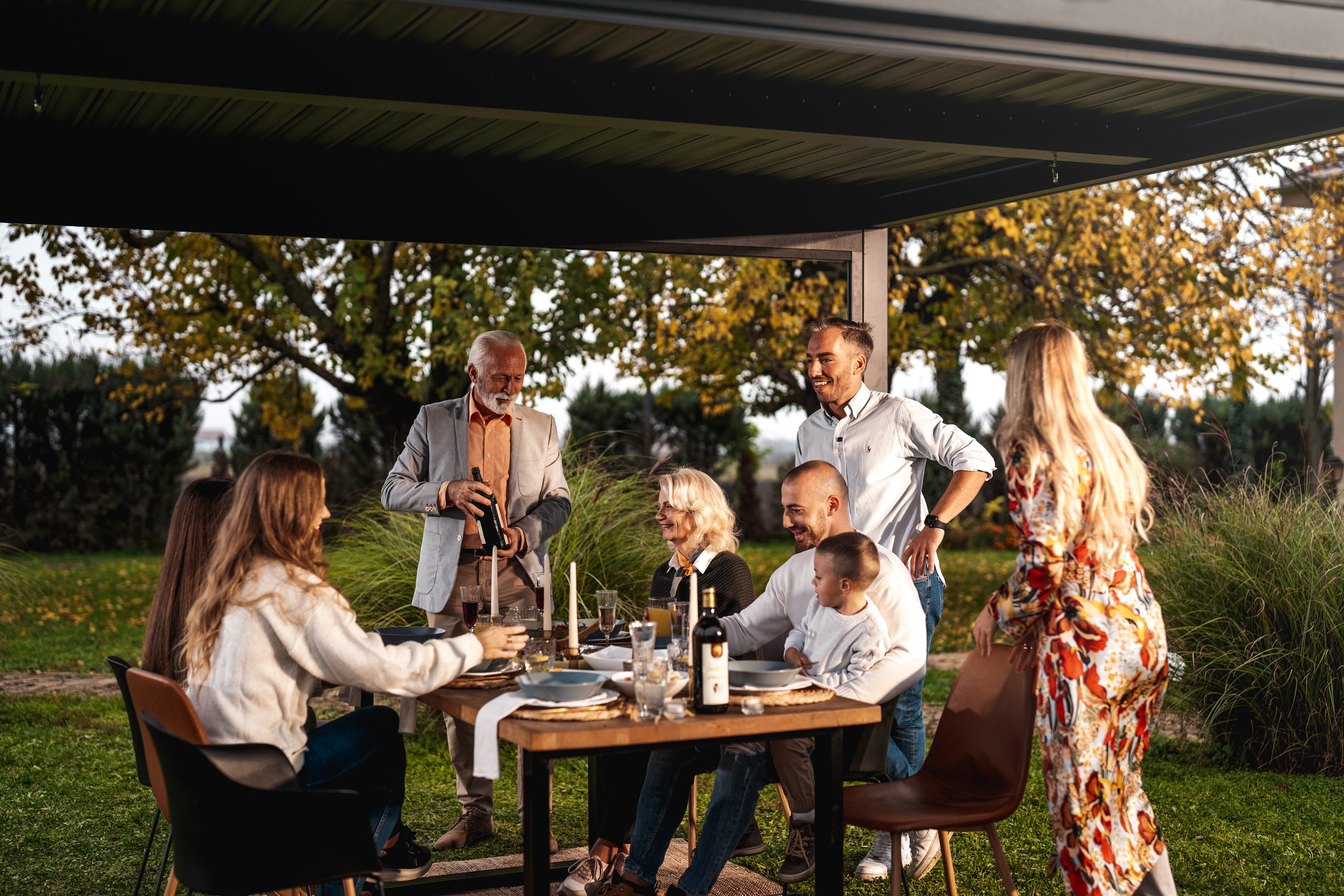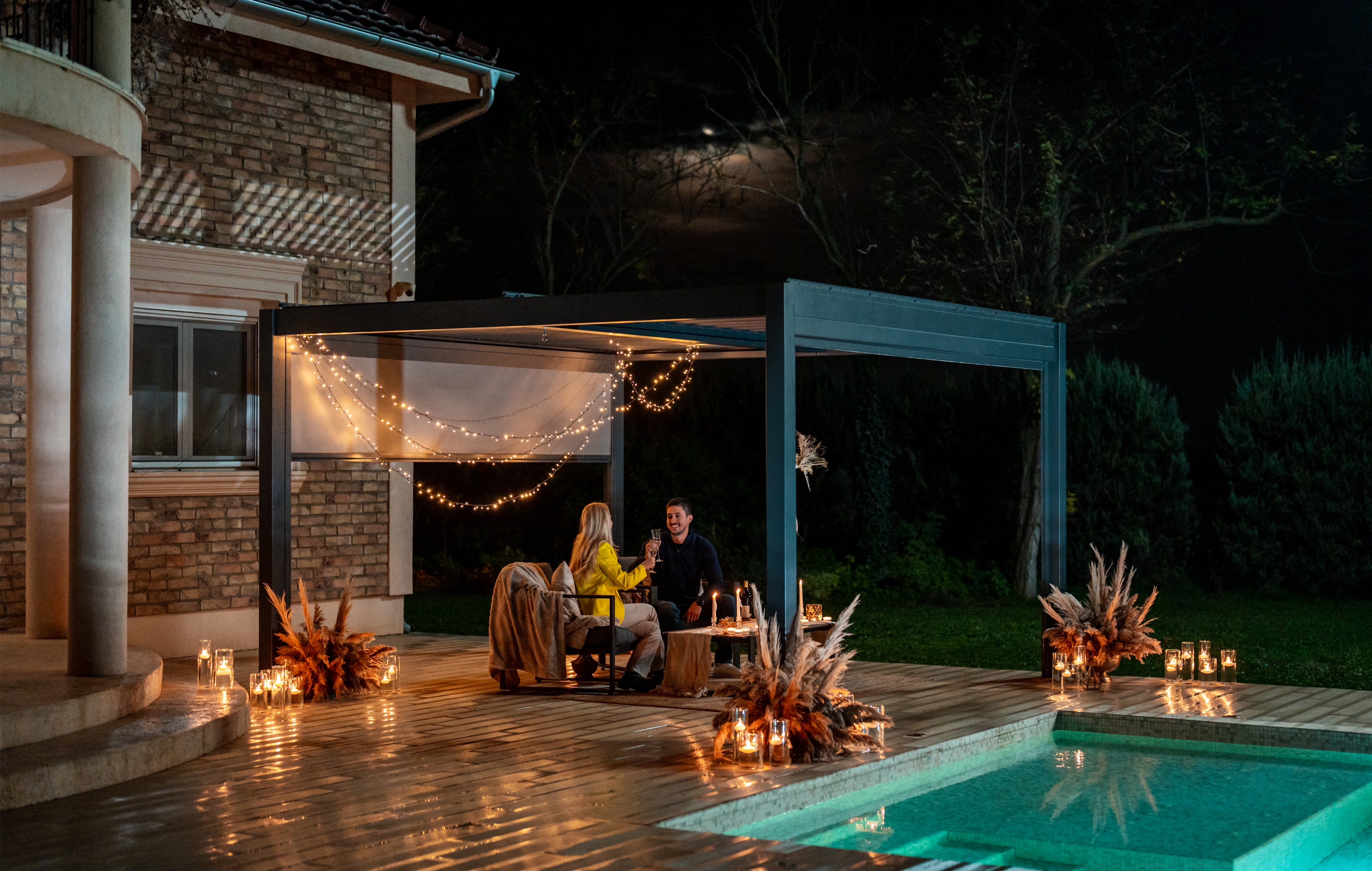 Your New
Romantic Getaway
There's no need to dine amongst strangers in a restaurant, with our custom modern pergola kit bring that special someone to your place, and woo them with the stars and your charm.
Morning Coffee

Late Afternoon Cuddling

Romantic Evenings
Your New
"Brocave" for You & Your Buddies
Sharing a beer with friends outdoors sure beats a cramped room inside. Sit under your custom attached aluminum pergola together jostling and bantering the night away.
Beers Outdoors

Afternoon Drinks

Nighttime Chilling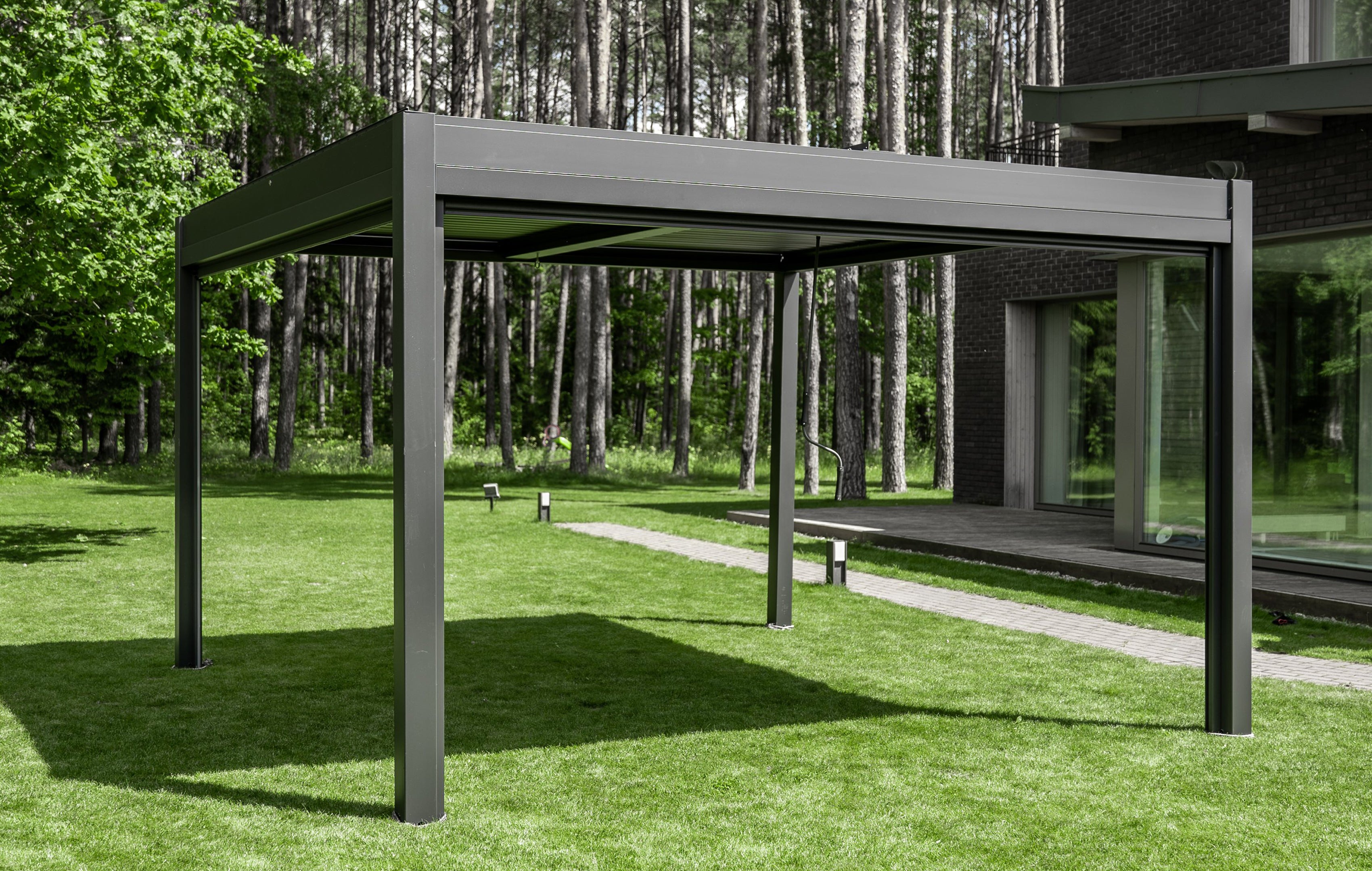 Scandinavian Luxury

in Your Back Yard.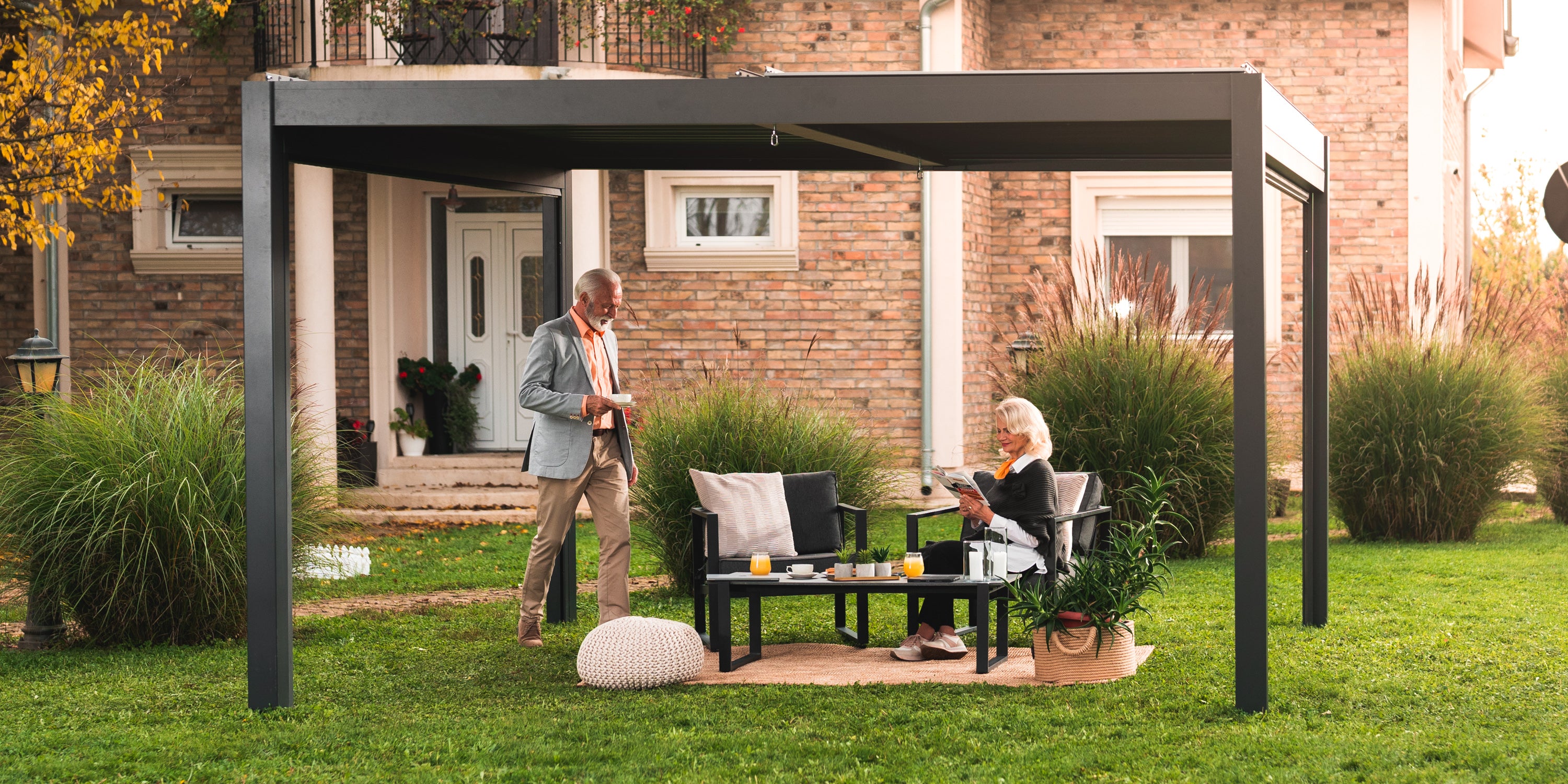 Scandinavian Quality

Built to Last 10+ Years

There are those that make pergola kits, and then there is Hanso. We do so much more than just provide you with a space to sit and relax.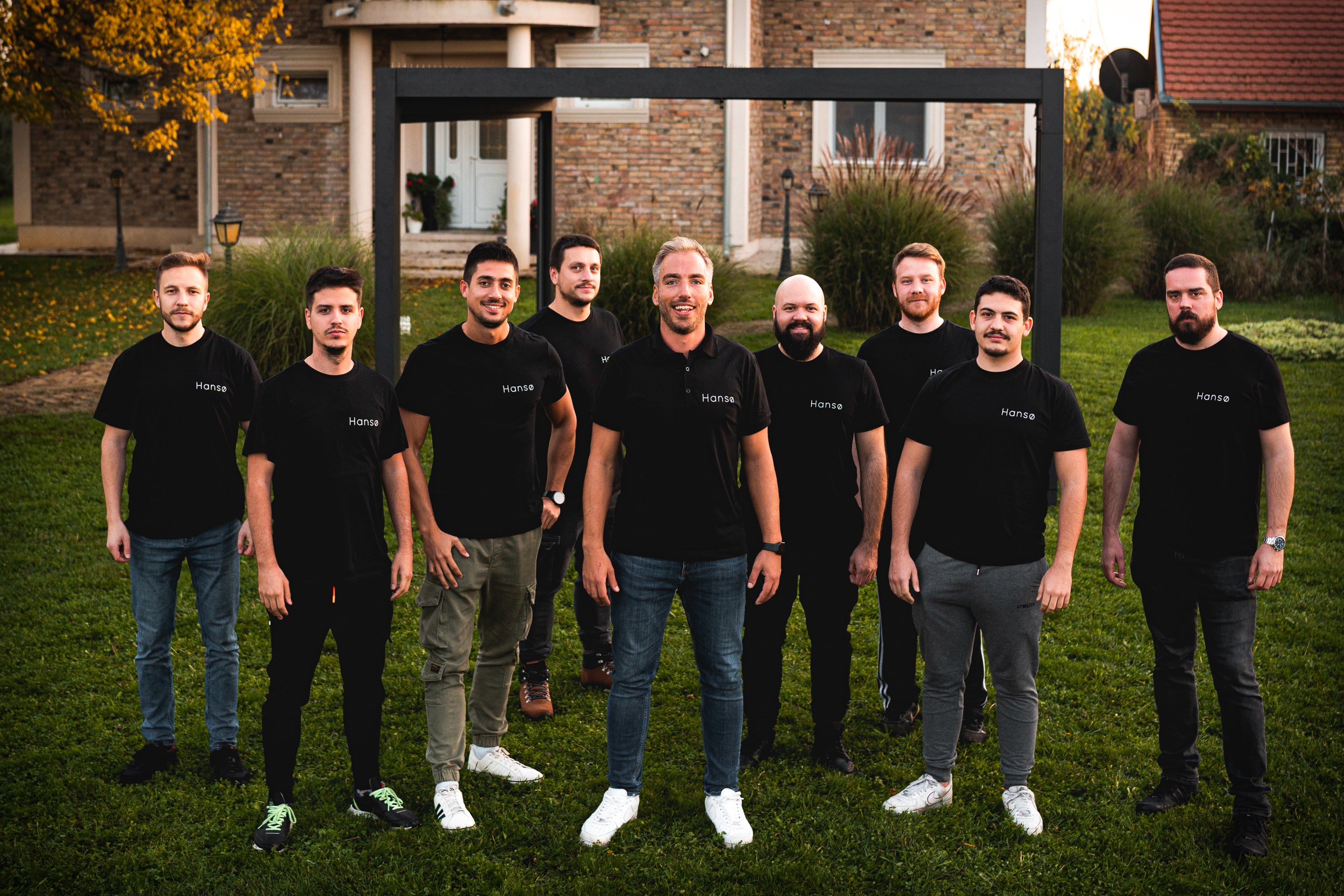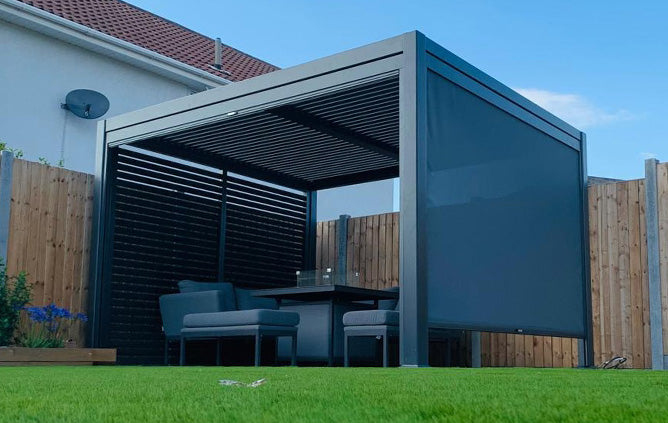 Extreme Wind/Weather-Proof Frame
Using solid aluminum pergola construction designed in Sweden, you can enjoy your pergola with roof no matter the wind or weather. Our pergolas are there to keep you entertaining always.
Winter & Snow-Proof Aluminum Metal
Hanso's strong pure aluminum pergola structure can withstand even the toughest elements. Rest easy knowing you're in control. Winter and now can't touch you here.
Rain & Water-Proof Pergola Roof
Sit and watch the rain, while outdoors. All our outdoor pergolas can withstand the wet while keeping you dry. Only the best, for the best.
Pergola Roof Louvers to Control The Sun
Buy a louvered pergola kit and never squint again, or sweat in the heat, because when you're in a Hanso you're always in control. Enjoy the sunshine, without having to endure the sunshine.
Optional Retractable Pergola Sunshades & Privacy Walls
Keep your business to yourself with Hanso's retractable pergola sunshades and privacy walls. What happens in your pergola, stays in your pergola.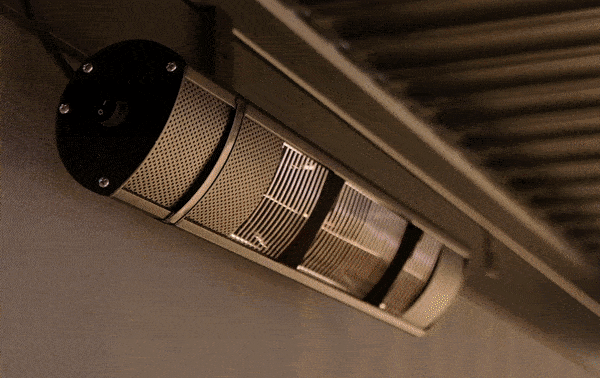 Optional Heaters & Other Add-ons
Keep warm even when it's cold. Our optional heaters and other add-ons not only look good, but ensure you're protected always,
Direct-to-Consumer

Revolution
That Won Innovation Award

By saving costs on unnecessary inbetweeners, you can save up to 8x when you buy with Hanso. That's more money for you, and a better quality lifestyle for your home.

Up to 8x Cheaper

100-Day Risk-FREE Trial

Innovation Award 2022

10-Year Warranty
Hansø vs. Other Pergolas
| | Hansø Aluminium Outdoor Pergola | Expensive Custom Made Pergolas | Cheap Metal or Wooden Pergolas |
| --- | --- | --- | --- |
| Price | $5 997 - $11 997 | $25 000 - $140 000 | $1 200 - $18 000 |
| Safety | Lab Tested & Certified | Not Tested | Not Stable & Dangerous to the Family/Kids |
| Warranty | 10-Years | 1-3 Years | 1-2 Typical Years |
| Quality | Very High | Depends on Manufacturer | Starts to Warp/Rust/Rot Year 2-4 |
| Materials | Real 100% Aluminum | Aluminum or Fake Aluminum | Fake Aluminum (Steel & Aluminum Mix) |
| 4-Seasons Ready | Yes | Some | Majority is Not |
| Ease of Buying | 8 to 10 Weeks | 6 Months or More | 2 to 12 weeks |
Hansø vs. Custom Pergolas
Hansø Aluminium Outdoor Pergola
Expensive Custom Made Pergolas
Price
$5 997 - $11 997
$25 000 - $140 000
Safety
Lab Tested & Certified
Not Tested, Just "Rated For"
Warranty
10-Years
1-5 Years
4-Seasons Ready
Yes
Some
Ease of Buying
12 to 16 Weeks
6 Months or More
Hansø vs. Cheap Pergolas
| | Hansø Aluminium Outdoor Pergola | Cheap Metal or Wooden Pergolas |
| --- | --- | --- |
| Price | $5 997 - $11 997 | $1 200 - $18 00 |
| Safety | Lab Tested & Certified | Often Not Stable (Very Dangerous to Kids) |
| Warranty | 10-Years | 1-2 Years |
| Quality | Built to Last 30 Years | Frequently Starts toWarp/Rust/Rot Year 3-4 |
| Materials | Real 100% Aluminum | Fake Aluminum(Steel & Aluminum Mix) |
Hansø Pergola Kit Dimensions
Frequently asked questions and answers
Have a question? We have the answer!
Normally high-quality pergola like ours from a local contractor would cost $30 000, $80 000 or even $150 000. (These are the actual quotes our customers got before discovering us)

This happens because a typical supply chain involves about 7-10 parties, each adding their own +70-200% profit margins at each stage of the supply chain.

Involving parties like Local Contractor, Local Distributor, Regional Distributor, Intermediary Warehouse, Brand, Manufacturer etc.

We cut up to 5 middlemen and their profit margins and bring this product directly to the consumer at about 8x better price.

At the same time, improving quality and reducing manufacturing defects due to standardized manufacturing.
At Hanso, we take pride in the quality of our pergolas. They come with a limited 10-year warranty and are built to last 30+ years.

The cheap pergola kits you can find on Amazon or Costco are cheap for a reason. We incentivize you to look at their reviews.

Wooden ones are known to come with splintered wood and start rotting, moving and disassembling within the first 2-3 years of use. They often are unstable in winds and could easily fall on your loved ones.

Cheap and economic class pergola aluminum kits often come with bent metal legs and scratches (poor shipping). The majority of them are also not entirely water-proof, wobbly and unsafe to be sitting under. They also tend not to last longer than 3-4 years.
Custom pergola can cost $30 000, $80 000 or even $150 000.

The fact that they are expensive - doesn't mean they are quality.

Often what you're paying is just unnecessary 5-7 middlemen and their profit margins in the outdated home improvement supply chain.

We cut these middlemen and use the highest quality standardized manufacturing process.

This way, we can invest more into raw materials and craftsmanship and ensure superior quality equal to any of the custom pergola and, in many cases, surpassing it.
10-years minimum and covered by our limited warranty, but it's built to last at least 30 years with good upkeep, cleaning, and basic maintenance.
We offer a 10-years limited warranty on our pergolas against any manufacturing defects, including the aluminum and the manual louver opening and closing mechanisms.
Features and Characteristics
Option 1: Width: 10 ft, Length: 10 ft, Height: 8.2 ft (you can check the last images on the pergola page for measurements drawing)
Option 2: Width: 10 ft, Length: 13 ft, Height: 8.2 ft (you can check the last images on the pergola page for measurements drawing)
Option 3: Width: 13 ft, Length: 19 ft, Height: 8.2 ft (you can check the last images on the pergola page for measurements drawing)
No, the height is not standardly adjustable; it's set at 8.2 ft.
As a workaround, if you want to shorten it, you can cut the legs (this will void the warranty).
Yes, our Hanso pergola can withstand almost hurricane-force winds (when appropriately mounted), heavy snow loads, rain and intense heat. It's durable and heavy-duty.
8.2 pounds per square foot
It's tested and certified to withstand the early beginning of hurricane-force winds and has a rating of up to 62 mph (if appropriately mounted).

For reference, at 62+ mph, widespread damage occurs like larger trees blown over and uprooted.
These models can withstand a variety of typical weather conditions.

The S-shaped blades on the roof direct rainwater into the guttering system, which then channels the water down through the legs, internally.

In the event of extreme weather phenomena or torrential downpours, minor leakage may occur. This is because the drainage system may struggle to handle the sheer volume of water, causing it to overflow, akin to the guttering on a house or an external drain.
Yes, the pergola is fully rust-proof as it's made from high quality aluminum (6005 T5 alloy).
Hanging a hammock or hanging chair in Hanso pergola is not advisable.
Yes, the pergola can be moved once installed, it can also be disassembled if you're moving a house.
Our Hanso pergola is practically maintenance-free so you don't need to worry about servicing them. The frame can be washed with cleaning materials and also jet washed every few months. The gutters can also be cleared with a jet wash.
It is made from powder-coated, high-quality aluminium ( 005 T5 alloy).
Design and Sustainability
Yes. You can order pergola's spare parts. Just contact our support at support@hansohome.com
Simple. You buy it, assemble it, try it, and if you do not like it within the first 100-days, you contact us, ship it back and get a refund.

We're proud to tell you that our return rate is less than 0.1%, only 1 in 1000 pergolas we sell get returned.
While most custom pergolas can take over 6 months from concept to completion, we've streamlined our process to get yours to you in approximately 8 to 12 weeks.
At this time, we do not support cash on delivery.
You can expect the package to weight 250 to 350 lbs depending on specs and size.
Construction and Assembly
Sadly currently, we can't offer an installation team ourselves due to our business model (we pass these savings to you), but you can find a suitable local partner via our 3rd party installation partner www.angi.com that will do this for $250-$600.
Alternatively, 2 people should be able to easily assemble it themselves in 2-4 hours even without any prior experience.
Yes, it's as easy as assembling any self-assembly furniture (like IKEA). No prior skills or knowledge are needed; even two grandmas did it in our testing.
We have an assembly manual and tools that come with our Hanso pergola, and it takes 2-4 hours and 2 people to assemble fully.
You can find a full assembly video and instructions on our assembly page.
The pergola can be set up and fastened onto a range of flat, stable surfaces, provided that the dimensions of the space are suitable. Compatible surfaces include concrete, resin, paving slabs, wooden and composite decking, porcelain tiles, and various other types of tile.

While it's not strictly necessary, we do suggest placing concrete pads beneath the porcelain tiles at the points where the pergola's feet will rest, or even opting for a full concrete base instead of sand or hardcore. This can help enhance the structure's stability and longevity.
2-4 hours and 2 people. You can find a full assembly video and instructions here on our assembly page.
The Hanso screens are there to protect you from sun, light wind and rain. It also provides you with some privacy.
We also offer comfort heat lamps that you can easily attach to the roof of your Hanso pergola. 
Hanso screens can support light winds. For stronger winds, we recommend you retract the screen to avoid being damaged.
Easy 4-Hours Assembly
Our Pergolas not only look good, but they're efforless and easy to assemble too. Simply follow these 4 steps to a better lifestyle.
Step 1: Connect the Top Base
Getting started is easy! Simply attach the base plate to the bottom of the posts. And use the bolts to attach it with a hex key or electric drill. See, step 1 is done!
Step 2: Attach the Beams
The next step might sound like rocket science, but my granny and her helper managed to do this pretty easily. Attach the two beams you can see in the image, using bolts to fasten. Then raise and attach other two with a helper. Step 2 done, you rocket scientist!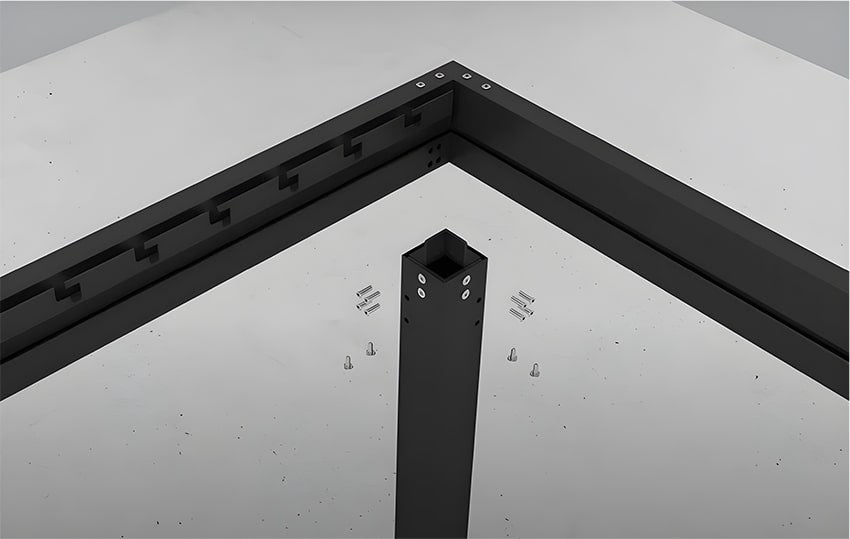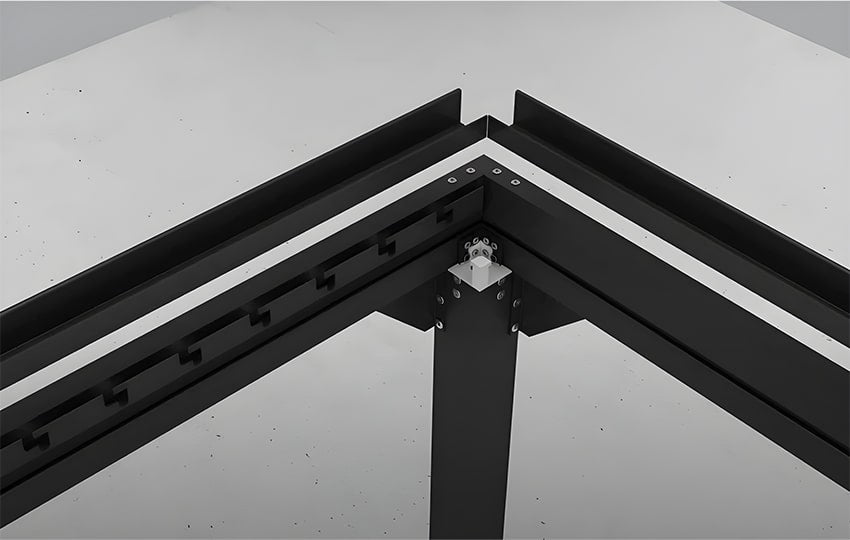 Step 3: Attach the Tops Mounts
Then, my granny ditched her walker and attached the tops (see image) using bolts to fasten. Step 3, similar to step 2 but different, done.
Step 4: Attach the Mount Covers
Attach the upright covers using bolts to fasten. Granny and helper made mincemeat of this job in no time. Step 4 done.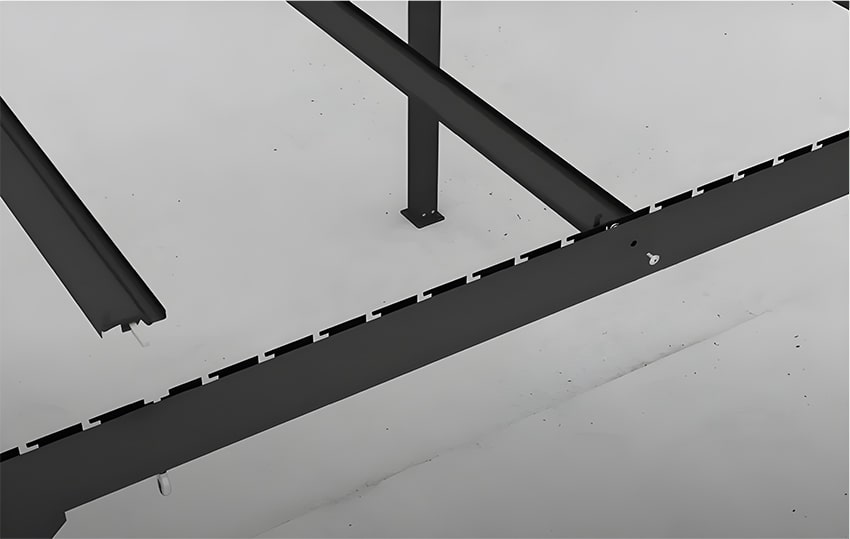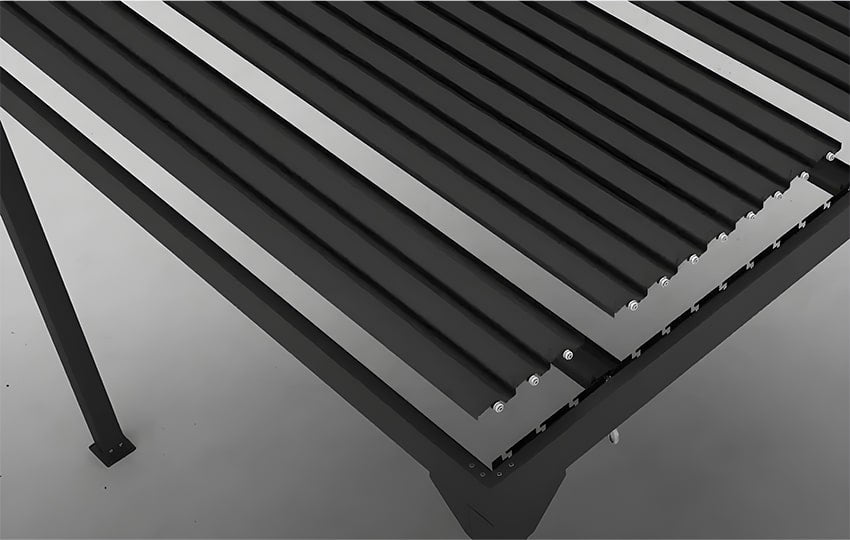 Step 5: Connect the Louvers
Attach the louvers to the top and erect the contruction. And you've done it, good going!